*EFFECTIVENESS OF FOHOW GYNECOLOGICAL SOLUTION: GUIFEIBAO AND ARES IN THE TREATMENT OF INFERTILITY.*
Guifeibao is effective in the purification, clearing and detoxifying of the reproductive system. It helps to prevent and treat gynecological diseases such as colpitis, cervical erosion, PIDs, ovarian cyst, fibroid, infection, vagina dryness, Amenorrhea, fallopian tube blockage,  infertility and others. It also has a beauty enhancing effect.
 *ARES LONGLU*CAPSULE*
Promotes the uterus and enhances conception. In males, Ares will improve sexual ability, sperm production, erection quality and prostate health.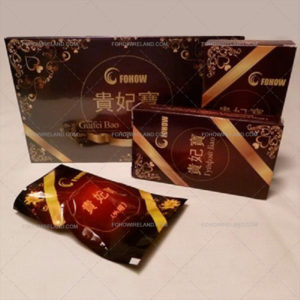 The combination of the above and other products will effectively treat infertility.